DIGITAL SMALLHOLDER FARMING
Farmer Extension
Production advice and alerts (Early Warning System)
Based on a farm location, planting date and crop variety grown, our platform uses dynamic crop prediction models that provide timely, actionable advice during the crop cycle with the objective to create yield of higher quantities and qualities.
Financial Inclusion
Individual crop loans
Together with Micro Finance Institutes, Impact Terra improves smallholder farmers' access to finance through personalised loan products. We support MFIs to mitigate the risks that are commonly associated with agricultural financing.
Market Access
Coming Soon
We wish to increase the market access of smallholder farmers through providing pricing transparency and facilitating direct marketing to buyers to create a more efficient, traceable value chain.
Golden Paddy Platform
We already offer a one-stop-shop to address some of the biggest challenges in achieving a sustainable livelihood through agriculture. The technology (i.e. mobile app, AI and ML-powered recommendation engine, analytics platform, remote sensing insights) is readily scalable for other crops and geographic locations.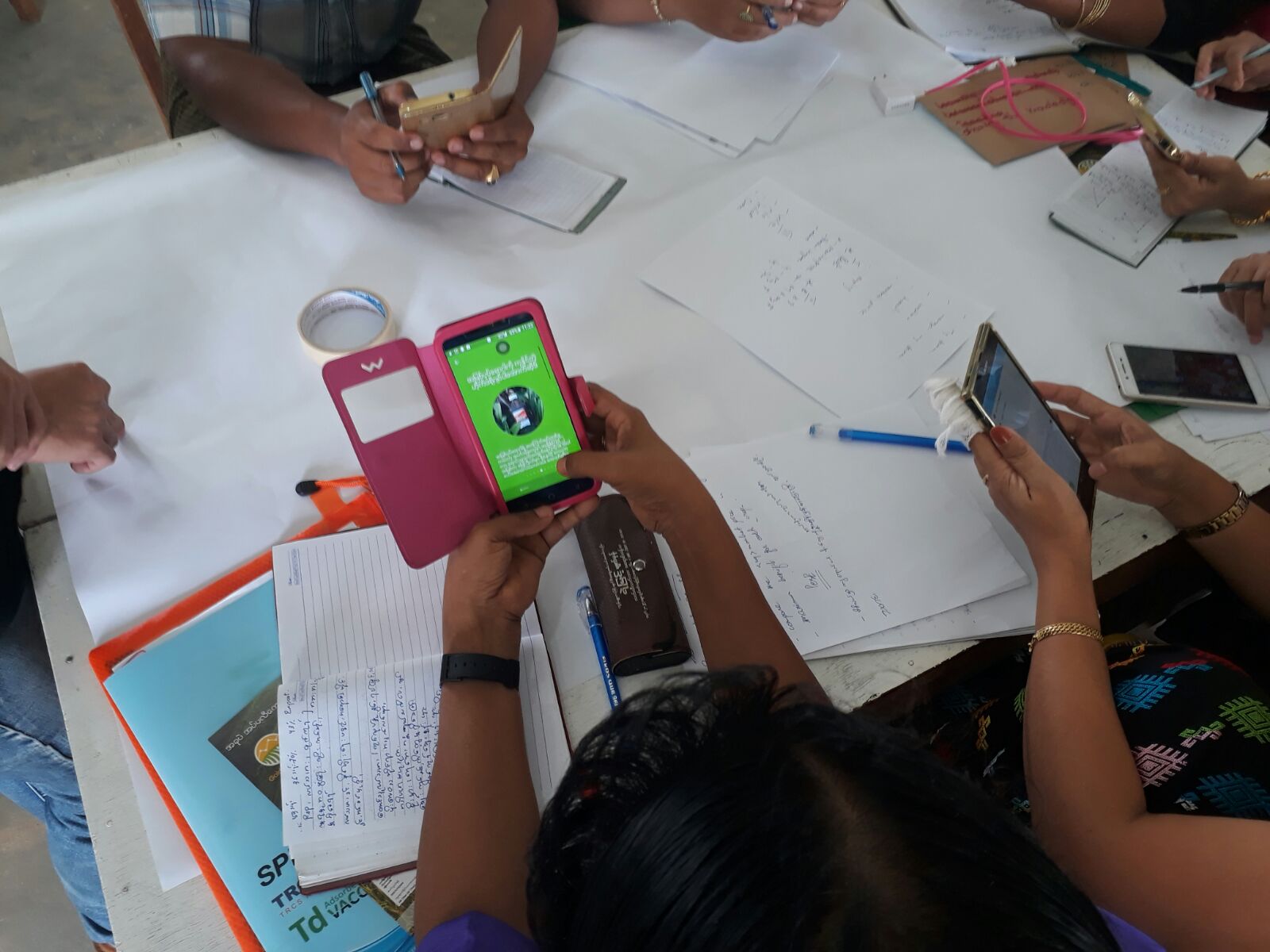 Our Customers
We brand ourselves as an independent platform for smallholder farmers in which we invite organisations with different objectives to partner with us. These include NGOs and businesses interested in our user group, e.g. agribusiness and MFIs. Our human-centered technology and services are sustainable as our diverse partners have a business incentive to work with us and to monetize our relatively unexplored user base.
Smart Agriculture Myanmar
The Smart Agriculture Myanmar (SAM) program helps smallholder farmers in Myanmar by developing state-of-the-art technologies that assist them through their smartphone. These services focus on two topics; scalable farming advice and financial inclusion. The program works with maize farmers in Shan State and paddy farmers from Bago Division. A total of more than 500.000 farmers will be involved in this program
Partners
Together with our partners, we believe in a world in which sustainable smallholder agriculture thrives and is able to provide for generations to come.
Contact
Want to learn more, but prefer the soothing contact of human interaction? Please reach out to us through various media.
Media
Don't believe us? Believe others! See what has been written about us in the past, and find images and videos that are free to use.